Firstly see with us a detailed description of our light aluminium boat (Just Click on the picture)
Chest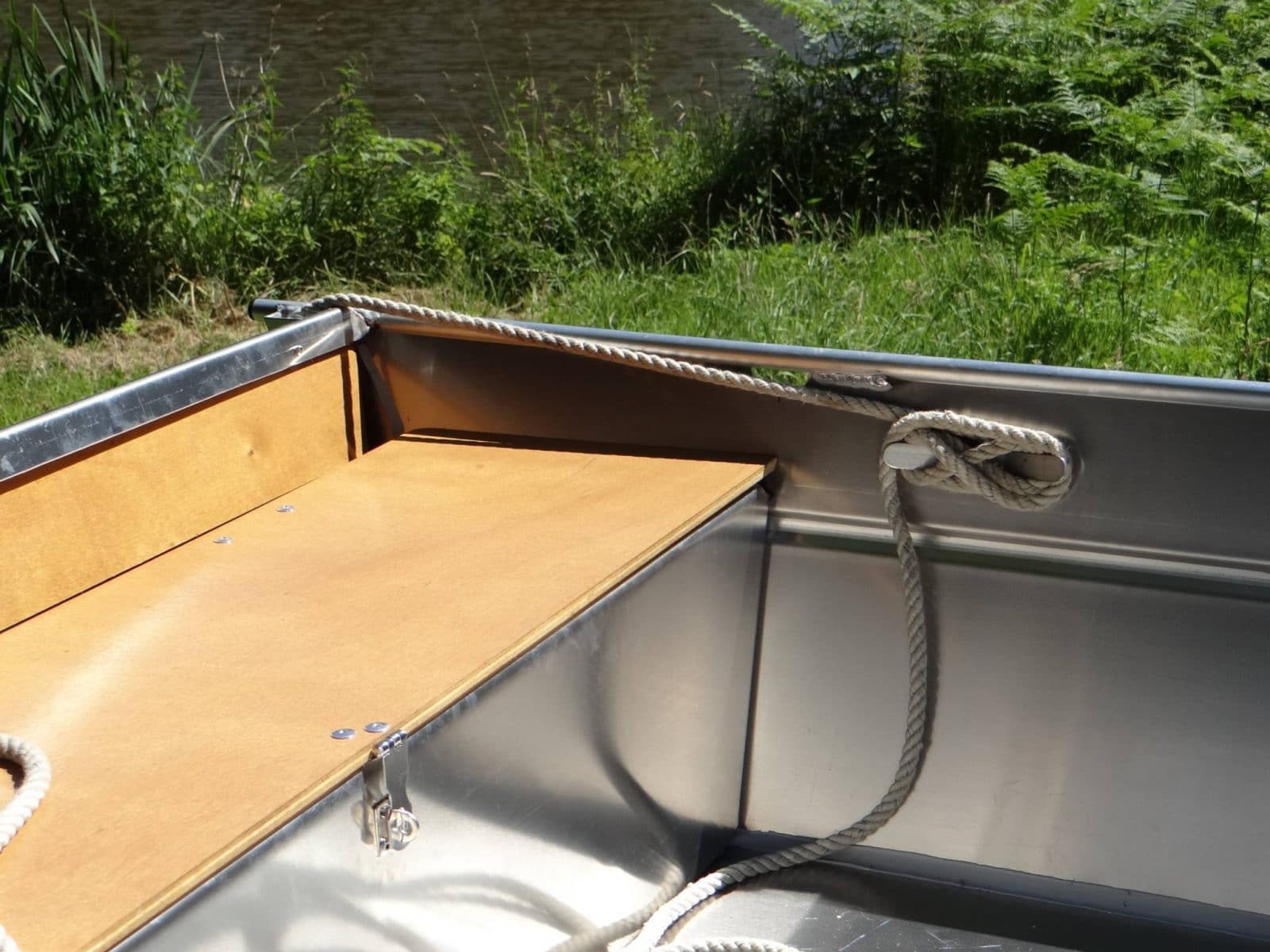 Each boat is equipped with a standard trunk.
Buoyancy box
Each boat is equipped with a buoyancy box.
Aluminium cleat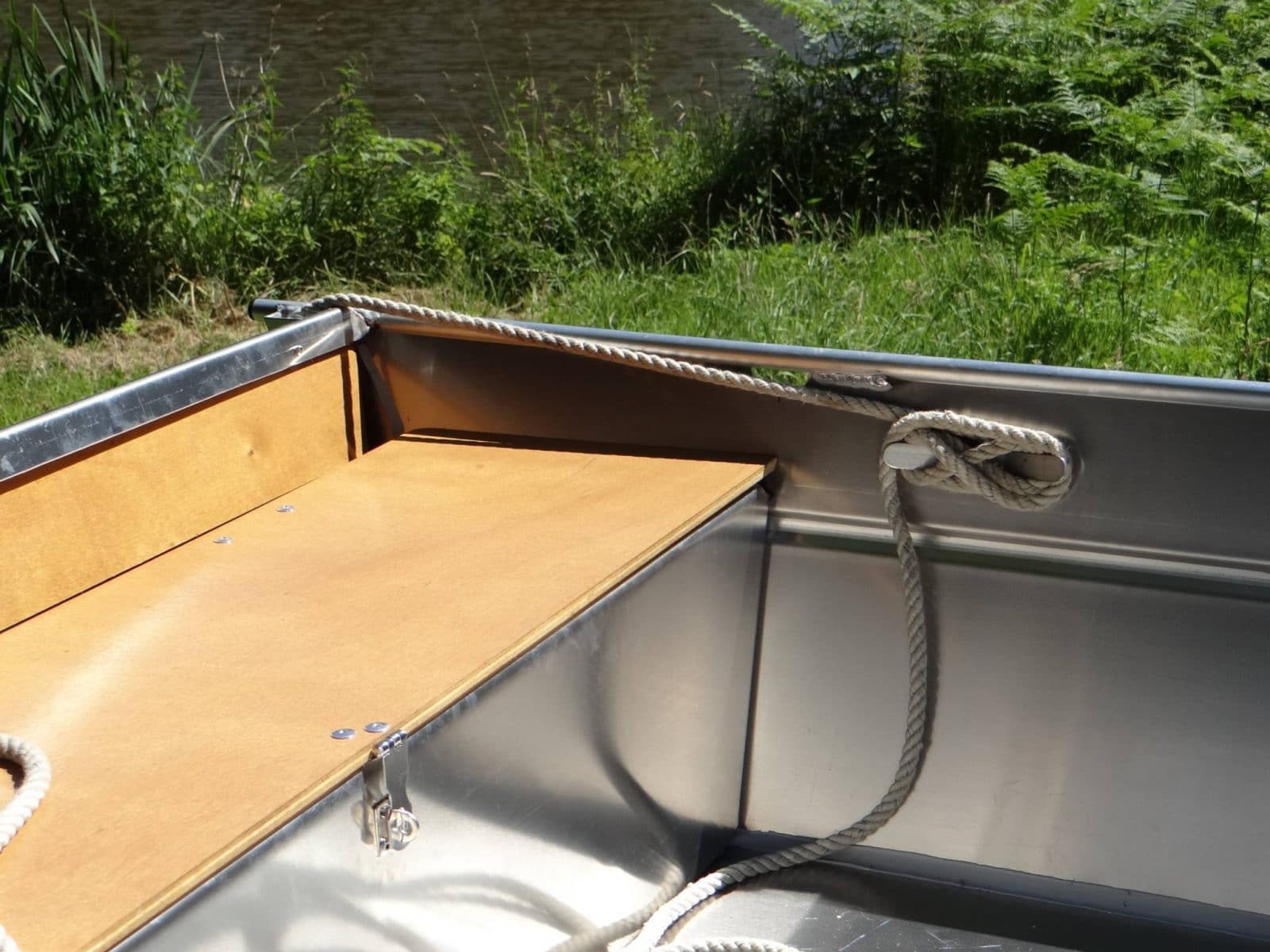 Each boat is equipped with a custom-made aluminium cleat for hanging.
Wooden row
Each boat is equipped with a pair of oars in standard.
Tolet with chrome-plated brass side support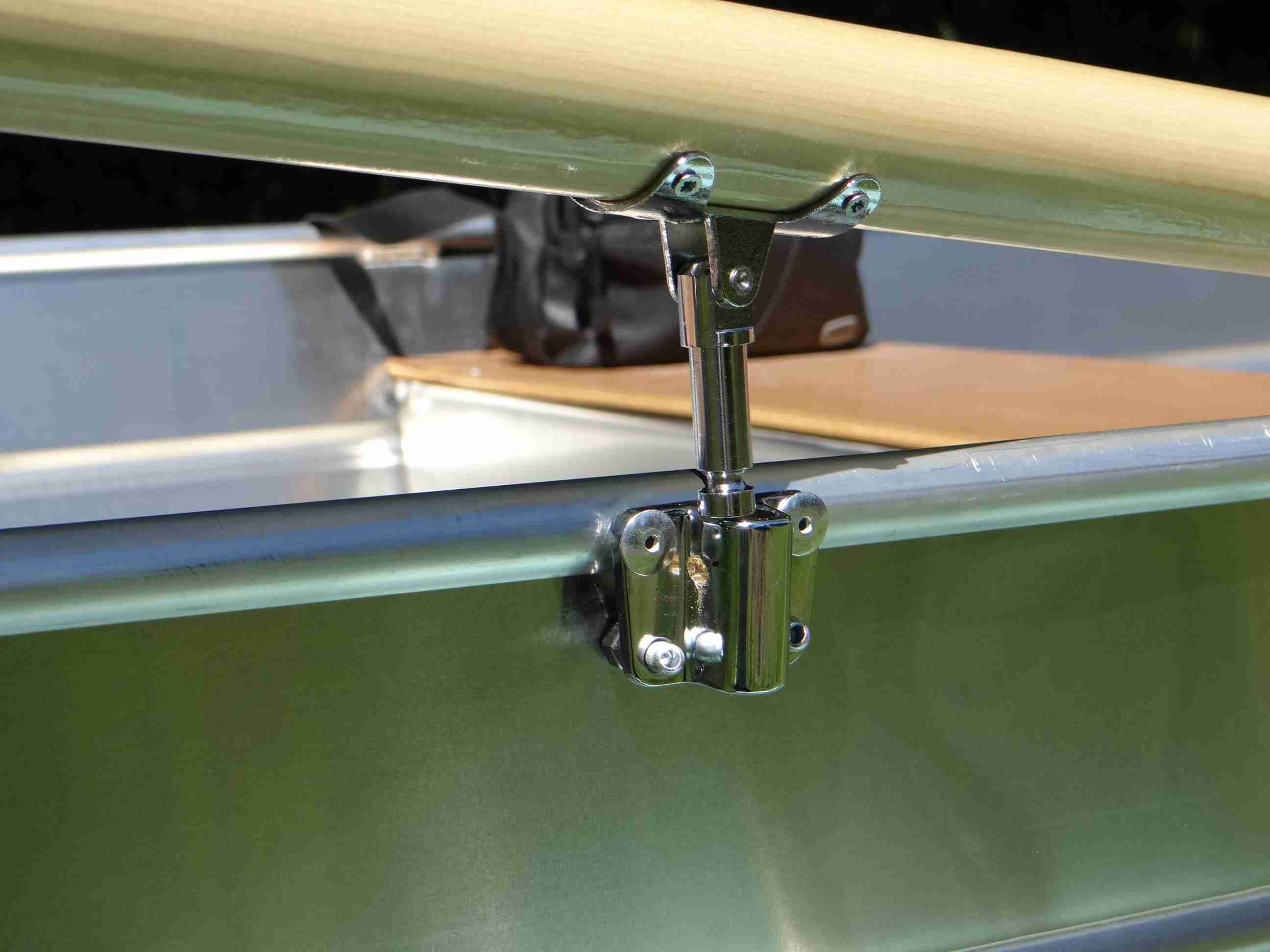 Each boat is equipped for the use of roof reams with lateral support in chromed brass.
Aluminium pulley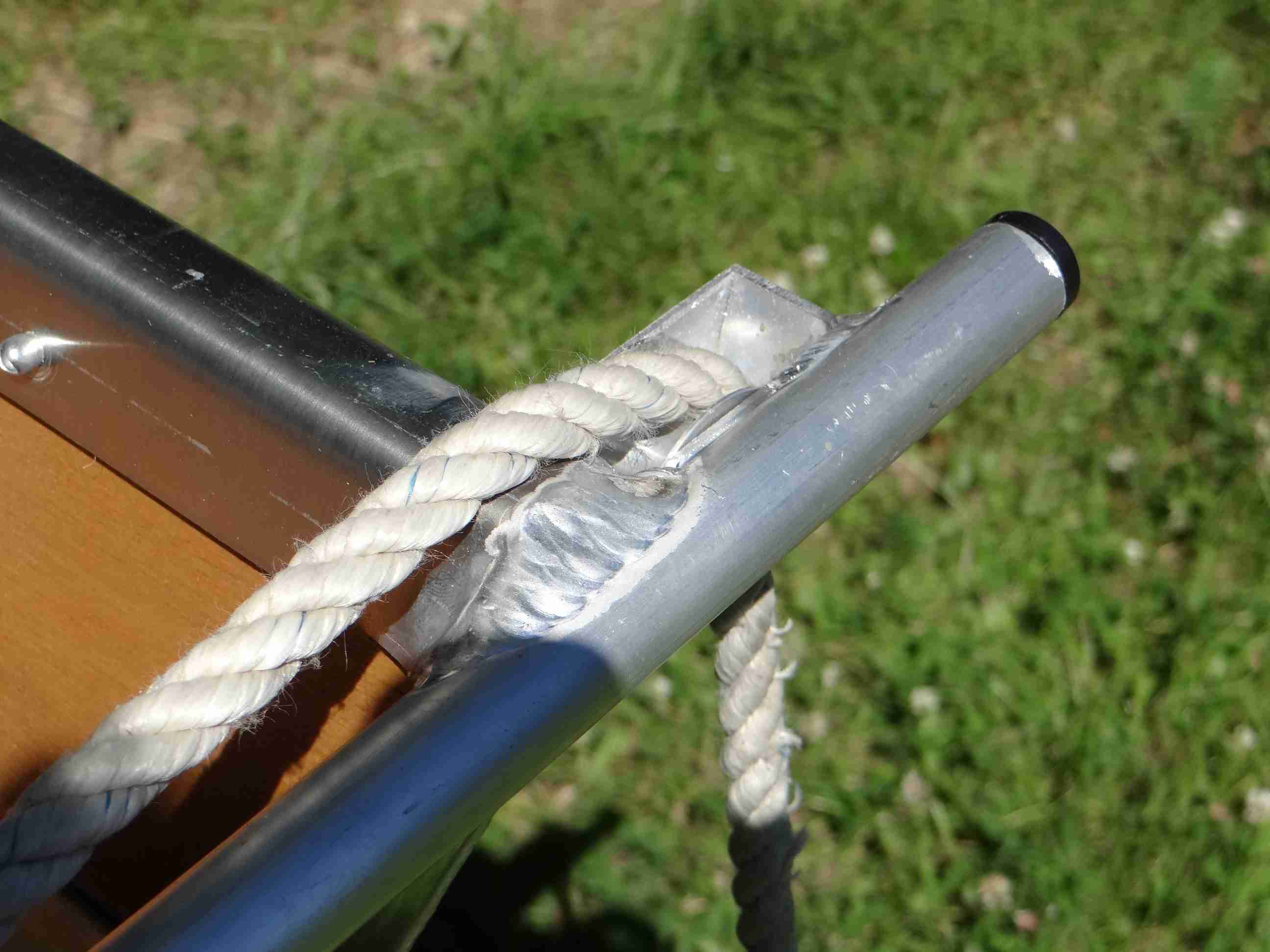 Each boat is equipped with aluminium pulley.
Closing the stainless steel trunk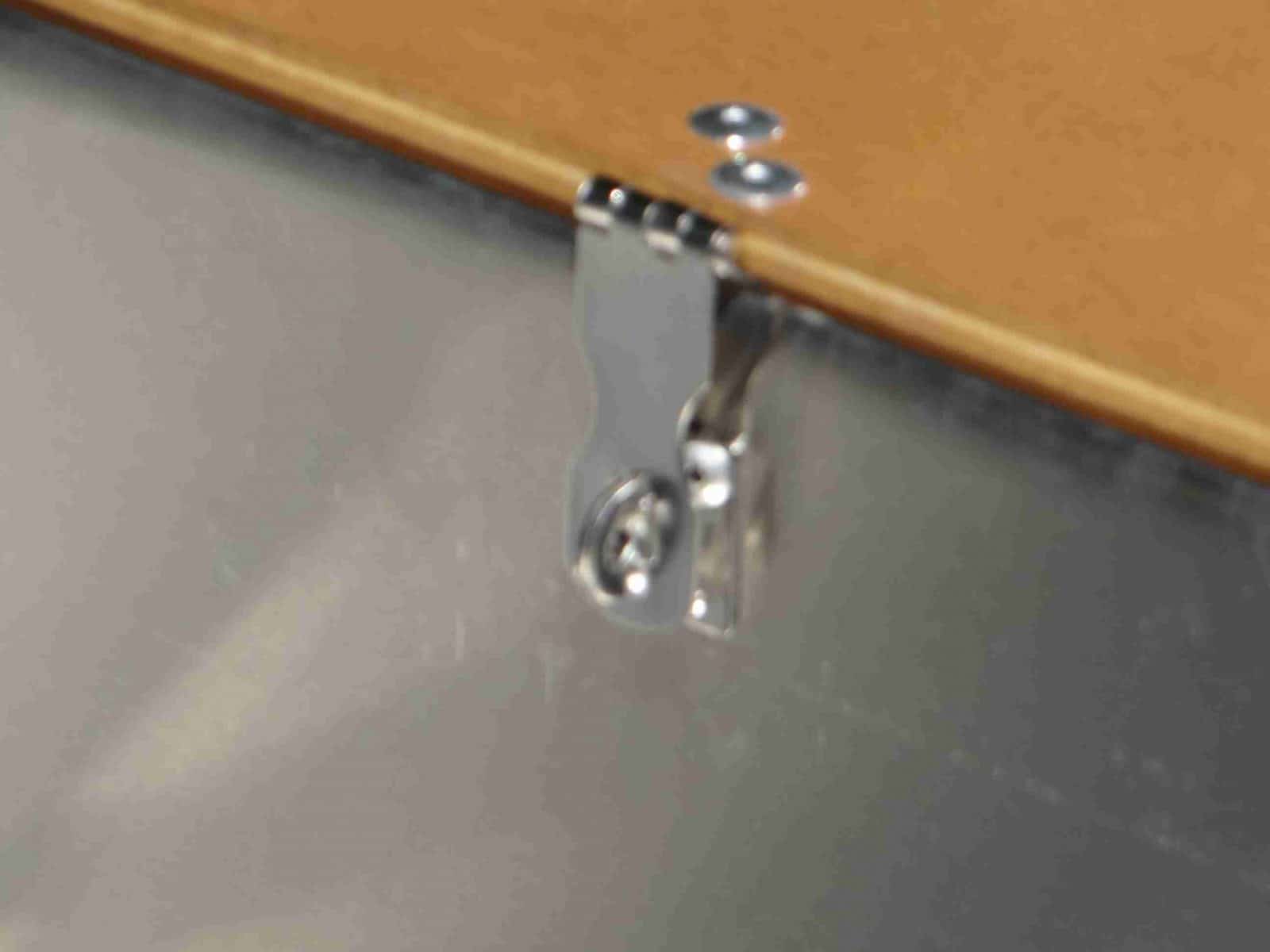 Each boat is equipped with a stainless steel trunk lock.
Front bench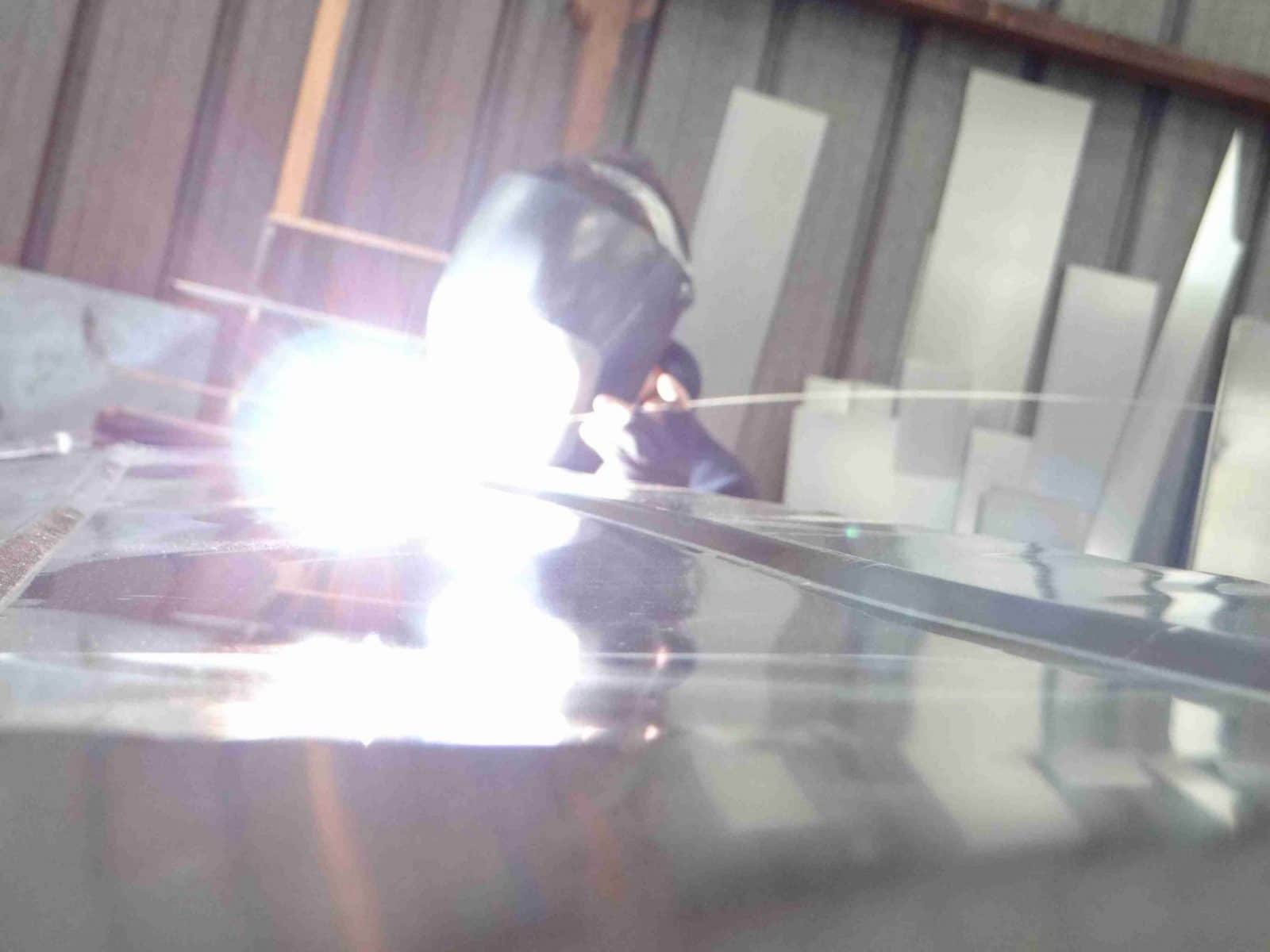 Each boat of this model is equipped with a front bench as standard.
Ring - Front attachment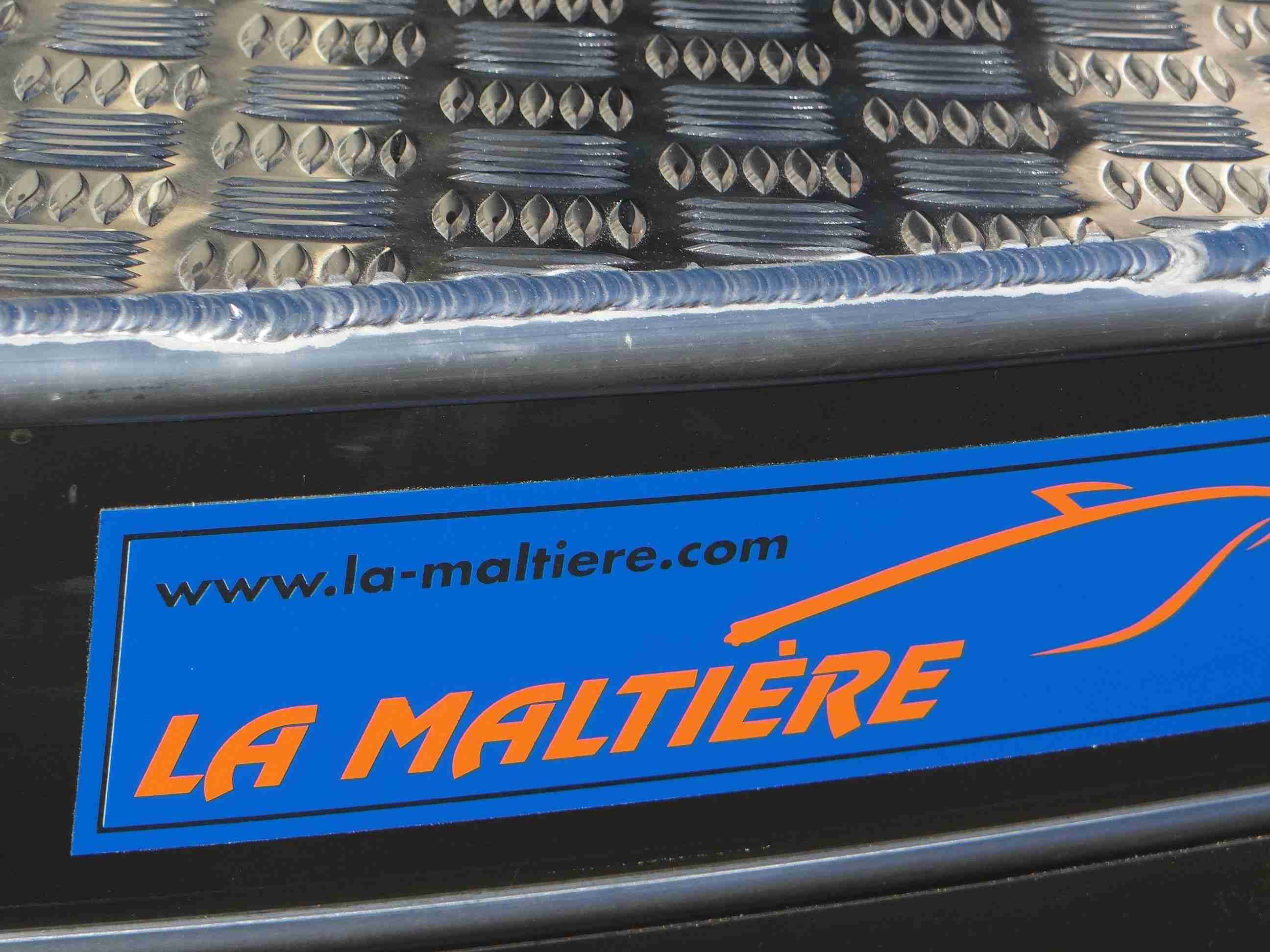 On this model of boat, the front attachment is standard.
Professional welding
All our boats are welded in aluminium.
Design Features of aluminium dinghy
Firstly, La maltière manufacture a light aluminium boat with flat-bottomed shell. Moreover, we do the cutting, assembly and shaping of each dinghy over all in our workshops. Further, we welded all our dinghy in aluminium.
To sum up, let us give you more detail of our aluminium boat:
Firstly, we are equipped the seals of our boats with high strength silicone. Secondly, each sheet of our tender boat is based is 2 mm thick with protective reinforcements. Thirdly, the lateral sides of all our dinghy are 1.5 mm with ribs. Fourthly, we have put a 2mm transom that is designed for strengthening the engine of our tender boat.
Fifthly, we have put a central box for all our aluminium boats that is a buoyancy reserve. Sixthly, and in exception, the dinghy 2700 does not have any drain plug. Last but not least, the charge of the la maltière boat is given for a draft of 10 cm.
Stability tests on different light aluminium boat models
Serial equipment on each dinghy (included in the price of each small boat)
Moreover, at la maltère each boat is equipped with a trunk which has strong locks. In addition, the seats are covered with marine poly-wood and the pulleys and the cleats are made of aluminum for less weight.
Further, you can certainly see that a alveoli are present around our tender boat to hang noodles. Moreover, we made the boat oars of wood with brass socks.
As well as that, you can assuredly find that the boat rowlocks supports are in bronze. Similarly, and most importantly that we made the boat hinges of aluminum.
Moreover, you will find that all our boats have a drain plug and a reinforcement at the transom to fix a motor, for if the user of our tender boat wants to do so. However and in exception, the model 2700 does not have a drain plug.
Notes on the manufacturing procedure for each boat
Most importantly, we made all our dinghies on demand and apart from the general shape of the boat chosen. So, you need only just ask! Therefore, most changes can be made at your request.
In conclusion, here's a quick secret — all the modifications you see it on this site are examples of customers' demands. For instance, we given charge data as an indication for a drought of 10 cm.
Similar Product : our model of light aluminium boat
Our light aluminium boat in Social networks