Download our aluminium boat catalog and its price sheet and receive by email
You can click here to download our catalog and its price sheet. Feel free to contact us for further information and to obtain more details on the price of the options of each small aluminium tender boat. We will adapt to speak your language.
Aluminium boat – Dinghy boat – Fishing tender boat
Aluminium boats
factory – The custom-made
Tender boat
– 100% handmade in France
For more than 20 years, also, La Maltière is a small French craftsmen manufactoring company specialized in
small fishing boats
and
welded aluminium dinghys
. Indeed, It's a small business. So, We can adapt our
tender boats
according to the customers' demand.
Each
dinghy
boat
is entirely manufactured in our workshop in Levaré, Mayenne, FRANCE. Always, The
fishing small boat
we propose is a flat-bottomed hull. Also, Our
boats
are sold in France, Belgium, Switzerland, Cameroon, New Caledonia, Vietnam, Niger, Maroc, Congo, Saint Barth (French West Indies), Spain, Mali, etc….
Forever, they are approved to E.U. standards and can be registered in category D.
Each
dinghy
or
tender boat
is a flat bottom hull welded in thin thickness to ensure an unequalled lightness.
Length : From 2.70 m to 5.00 m
Weight : From 31 Kg to 85 Kg
Also English measurements on the catalog or inside the website
– Fully adaptable boat
– Light boat – Stable boat
– Handmade aluminium boat
– Built to last
From 1300 euros on…
Work light boats – Flat-bottomed boat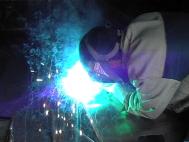 100% Handmade – Fishing Boat Manufacturing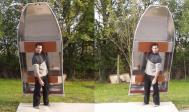 Dinghy-Tender Boat easy to carry- Lightness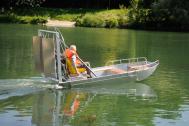 Aluminum boat fully editable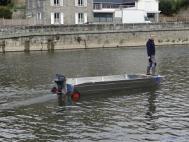 Unique stability of each small boat
Lightweight welded aluminum fishing boat
Here you can exchange ideas about boating, fishing and leisure activities around the sea and the river. So you can join, consult or follow our Flickr our Facebook or on your favorite social network
   
  
 
Social networks
Instagram Feed La Maltière Tender-Dinghy Boats